Catholic Coffins and Caskets
Catholic Coffins and Caskets for Traditional Viewings, Wake Services, and Burials
A beautifully decorated casket, also known as a coffin, will hold your remains should you want a viewing, and will also be your final resting place at your chosen burial plot. It will be available during the cemetery service, for loved ones to place flowers. A casket can also store cremated remains, should that be your preference.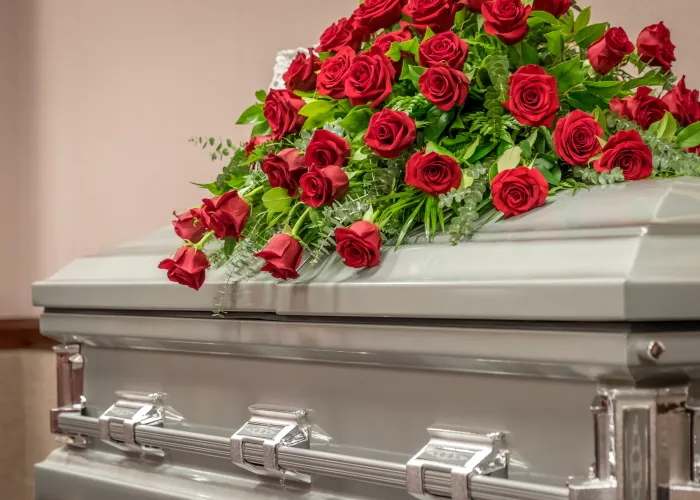 Why should you pre-purchase your casket with Catholic cemeteries of the Archdiocese of Philadelphia?
Pre-purchasing your Archdiocese of Philadelphia casket for a burial is smart for two reasons:
You ensure that the details and specifications of your final resting place are decided by you.
You lock in today's prices so that your family doesn't have to pay inflated costs at the time of their loss.
Catholic caskets and coffins come in multiple variations. That includes different materials - pine, metal, fiberglass - as well as numerous colors and finishes. The selection of a casket is an important and personal decision. Purchase your preference now so that the decision is not left to your family to try to determine what you would have wanted.
If you want to see the options and costs for a casket at a Catholic Cemetery of the Archdiocese of Philadelphia, request a free, no-obligation kit now.
Have You Already Selected Your Space?
Schedule a consultation to speak with a burial planning advisor about securing cemetery products.