Philadelphia Catholic Cemetery Burials Plots
Details and Pricing on Philadelphia Catholic Cemetery Burials Plots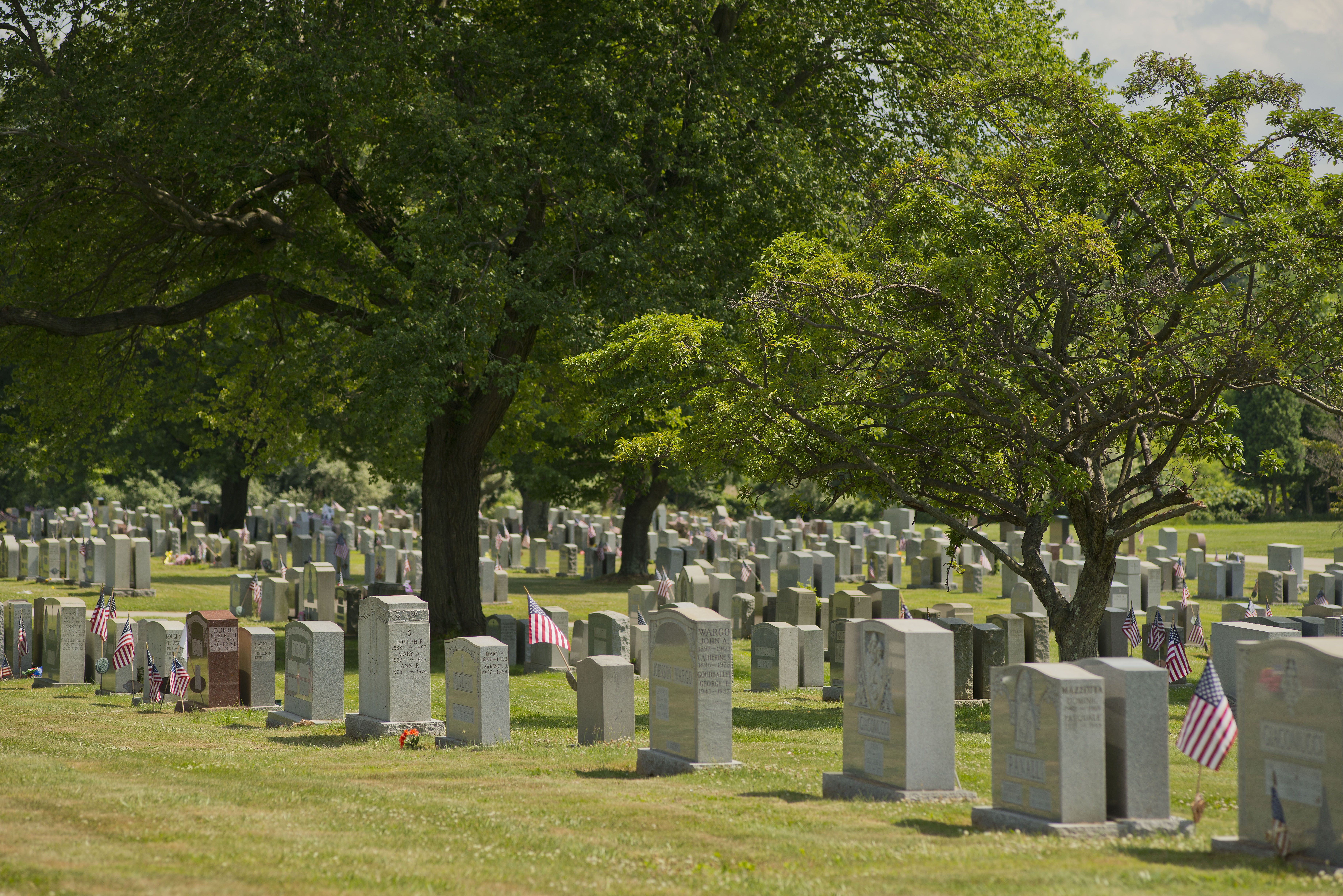 Burial plot costs in Philadelphia vary greatly depending on the specific cemetery. With the Catholic cemeteries of the Archdiocese of Philadelphia, you can purchase space now at one of 10 of the 12 cemeteries, and lock in today's prices, no matter how high they climb in the future. *
*St. Michael Cemetery and Immaculate Heart of Mary Cemetery are open for visitation only (no lots available).

This is the will of my Father, says the Lord, that all who believe in the Son will have eternal life and I will raise them to life on the last day.
John 6: 40
Blessed are you, Father, Lord of Heaven and earth; you have revealed to little ones the mysteries of the kingdom.
Matthew 11: 25
What Catholic cemetery plot prices include
Included in the price of your Philadelphia-area Catholic cemetery plot is the space for your casket to be placed in the ground. Sod will be placed over the space to provide an area for loved ones to stand when they visit and pray. There will also be room for a marker or monument to be placed.
If you purchase a plot in a Catholic cemetery of the Archdiocese of Philadelphia, you can be at peace knowing that the area will remain pristinely beautiful through the work of devoted landscaping crews. Regardless of the cemetery selected, this resting place will always be a tranquil area for peaceful reflection.
What to factor in for your Philadelphia-area cemetery burial plot costs
When preparing your burial plan, budget for costs by considering how many burial plots you will need for your family. If you or your spouse is a member of the Catholic church but the other is not, you may still be buried together in a Catholic cemetery. There are options to be buried side-by-side or one atop the other. Furthermore, many people choose to purchase enough plots to inter their entire family.
If you want to select the location of your Philadelphia-area Catholic burial plot and lock in today's prices, request a free, no-obligation advance planning guide.
Have You Already Selected Your Space?
Schedule a consultation to speak with a burial planning advisor about securing cemetery products.