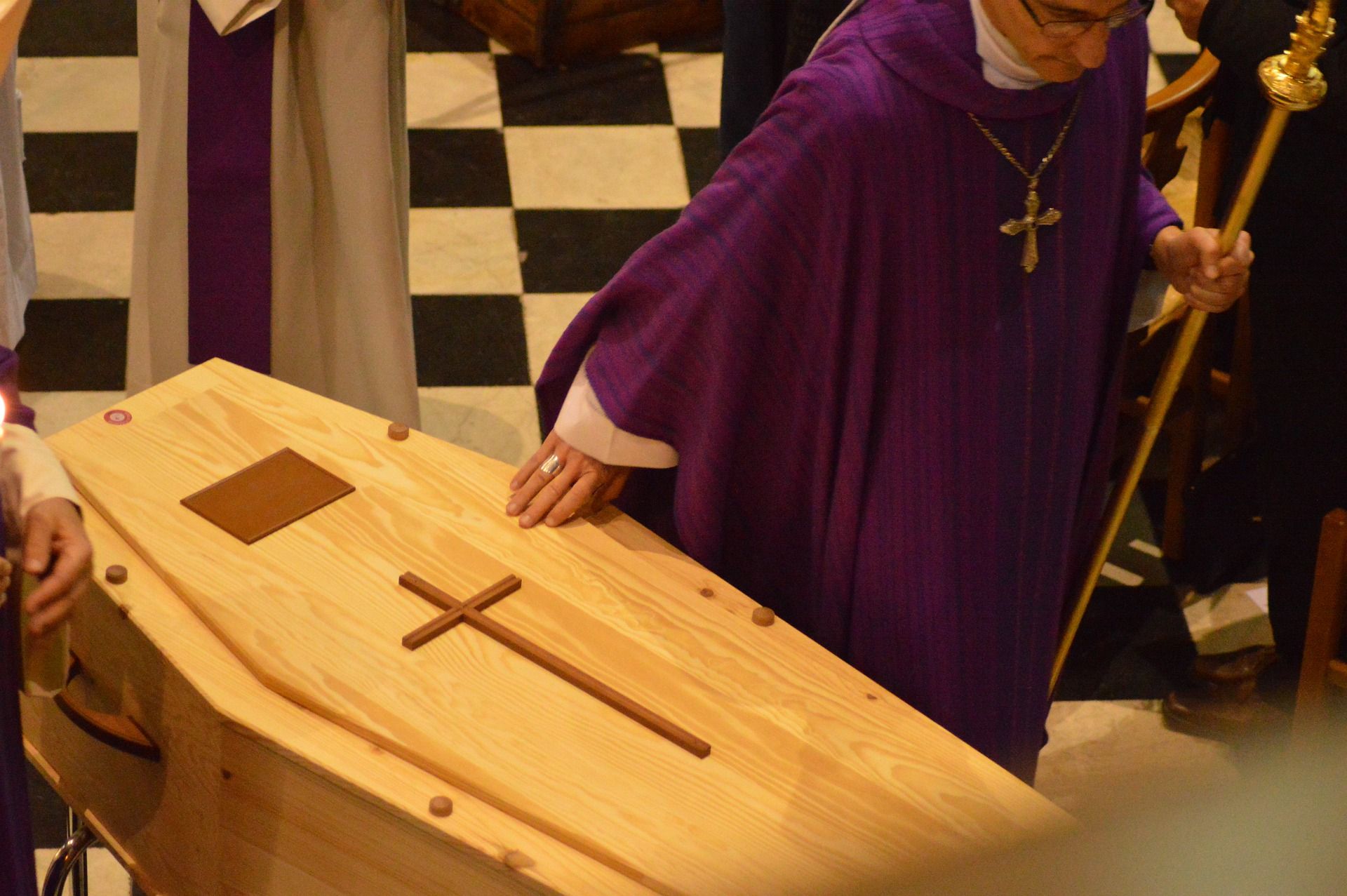 No one wants to think about it, let alone face it. But let's be honest with ourselves. We know we are likely to outlive our parents. And that means we need to be prepared when the time comes — emotionally, spiritually, and economically.
If that time has come for you, we at Philaelphiacatholiccemeteries.com are very sorry for your loss. And if you are attempting to plan for it in advance, we know how difficult this feels. That is why we are here, to help Philadelphia-area Catholics through the process. What follows is a checklist of what to do when a parent dies.
Step One: The Immediate Tasks
Right off the bat, there are some important considerations immediately following a passing. These include:
Arrange for a death certificate to be issued through the proper channels
Determine if your parent is listed as an organ donor and, as such, ensure proper steps are taken
These first two tasks can be handled for you if your parent passes at a hospital, nursing home, or hospice facility. Once they are taken care of, it is time to start thinking about the funeral. You may need to transfer your parent to a funeral home while you finalize arrangements. That process is easier if your parent pre-arranged all funeral plans, but if not, we'll discuss it here.
Step Two: The Following Days
Once the immediate tasks are accomplished, you'll need to begin winding up your parent's affairs. This can include:
Notifying family and friends who have not yet been told
Informing their place of work, if applicable
Ensuring their home and any personal property like cars are secured
Finding care for pets
Looking into life insurance and other financial factors — some of this may be necessary to pay for the funeral
Writing and submitting an obituary
Planning the funeral, if necessary
If the funeral has not been planned in advance, you will need to:

Determine cremation or burial (you can read details about the various memorialization options here)
Choose a cemetery and purchase a burial plot or mausoleum spot, cremation niche, scattering garden, etc., if applicable. You can browse Catholic cemeteries in the Philadelphia area here.
If a burial, select a casket and you'll also need to purchase a burial vault and an opening-and-closing service; if creation you may need to acquire an urn
If applicable, you'll also need to choose a memorial, such as an upright headstone or flat marker, as well as the inscription
You'll also need to schedule the service itself, as well as a luncheon if desired; think about who you want to speak, if you want any scripture readings, any specific music played, anything like that.
Also determine if you want to give a eulogy, or request that someone else give one
Step Three: The Weeks Afterward
After the memorial service, there are still a few more steps you must take when a parent passes away. You will need to
Ensure that Social Security is notified if the funeral home has not done so already
Cancel things like driver's licenses, voting registration, health insurance, and the like
Cancel phone, cable, and other services
Contact credit accounts held in your parent's name to prevent any instances of identity theft
At this point, it's also time to begin thinking about the assets of your parent. Under Pennsylvania state law, if someone dies without having a will in place, the disposition of their property falls under the commonwealth's intestate succession laws. These laws are rather complex; if your parent's spouse is alive, for example, the surviving spouse doesn't necessarily inherit everything - a portion is reserved for surviving children. It's for this reason that you most certainly need to speak with your family attorney, first to see if there was a will in place, and second to see what, exactly, is going to be the disposition of your parent's estate under PA law.
Step Four: Looking Forward
For a while, it will seem like an unending string of to-do items. Canceling newspapers and other services no longer being used, overseeing the final disposition of assets and property - all of this is exhausting, but it will eventually come to an end. Once all the legal proceedings have finally been settled, you'll be complete with the responsibilities laid upon your shoulders when your parent passes away. And once you are through all that, you may find yourself with the space to properly grieve your loss.
It is okay if new emotions come pouring out once you have a moment to slow down. You should expect this, and ultimately, it will help. Please be sure to reach out and lean on others. Just as everyone else was leaning on you through the long march before, it's now your turn to need help. Speaking to friends and loved ones about your loss is crucial for the healing process. Attending support groups or even just joining social media circles that are designed to help deal with grief and mourning are also excellent ways to help begin the healing process. And you will heal.
If you still have questions about what to do when a parent dies, you can contact one of our Philadelphia cemeteries now.
While You're Here - Did You Know?

One of the greatest gifts we can leave our loved ones is to remove the stress of planning a funeral for us.
Advanced planning allows you to select the details of your own funeral — from the type of burial to the inscription on your headstone — decades in advance. This benefits everyone by:

Allowing you to tell your life story your way

Saving years of inflation-related cost increases

Sparing your family the stress of having to choose what you would have wanted and determining how to pay for it.

Learn more about the gift of advance planning now.