Catholic Cremation Urns
For those who wish to be cremated, Catholic urns for ashes can be pre-purchased for use at any of the 12 cemeteries of the Archdiocese of Philadelphia.
What are the rules of Catholic cremation and urns?
Cremation is a popular form of disposition that is permitted by the church. However, to be cremated as a member of the Catholic faith, an urn holding the ashes must be buried or entombed. The type of urn used for this purpose is entirely up to the individual, and the Catholic cemeteries allow you to pre-purchase some truly beautiful cremation urns for your burial.

I am the resurrection and the life, says the Lord; whoever believes in me will not die for ever.
John 11: 25-26
Our true home is in heaven, and Jesus Christ, whose return we long for, will come from heaven to save us.
Philippians 3: 20
Why Pre-Purchase a Catholic Cremation Urn?
The selection of the urn that holds the cremated remains is an extremely important personal decision. Pre-purchasing now allows you to select the exact vessel you want, at today's prices.
If you want more information or to pre-purchase a Catholic cremation urn now, request a free, no-obligation planning kit.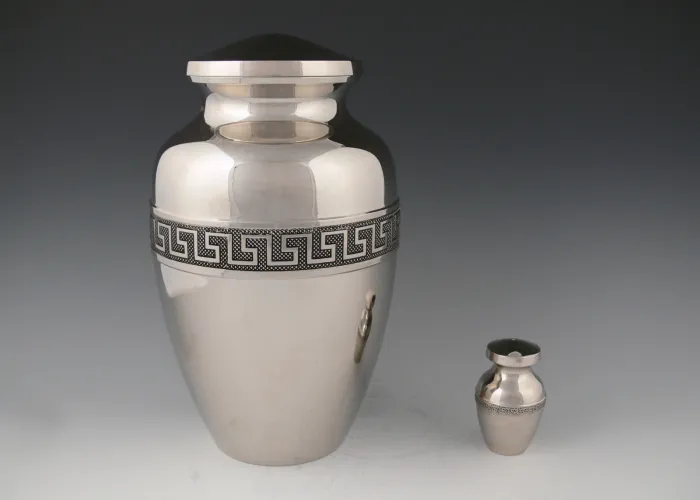 Have You Already Selected Your Space?
Schedule a consultation to speak with a burial planning advisor about securing cemetery products.